Knock2bag presents:
Sheeps Festive Bash
Sheeps + Katy Wix + Kieran Hodgson + Natasia Demetriou and Ellie White + Johnny White Really-Really + The Pin + Jamie Demetriou
£19 + £1 booking fee
Entry Requirements: 18+
Knock2bag, Fight In The Dog Productions & Blink Industries present Sheep's Festive Bash....
Here comes trouble! Sheeb (sic) welcome you to their Seventh Annual Festive Bash and Ninth Live Performance. Yes, the bad boys of being good boys are back. Expect skits and sketches, the traditional Yuletide fare of Heggy and Hot Wine, and special Christmas performances from To Be Decided.
On this night, everybody who believes in magic will experience it. You have never ever seen any show anywhere even close to half as funny as this show is going to be. We are so so so good. And we are going to try so so so hard. We are going to fucking destroy you from that stage. Don't even. Honestly don't even. You are in serious serious trouble if you come to this show, you idiots. It's going to be much better than you'd like it to be. We are so sorry. Oh baby. Oh no. Merry Fuckin' Christmas, ya ding-dongs Xxx
Line Up
Sheeps
Sheeps is a sketch group containing Daran Johnson, Alastair Roberts and Liam Williams. From skits to sketches, from jokes to gags – there's something here for all fans of contemporary live sketch comedy. Think the Two Ronnies meets Sheeps, then the Two Ronnies Leave.
Natasia Demetriou and Ellie White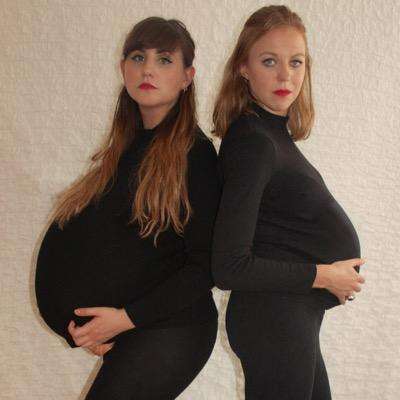 Johnny White Really-Really
Jamie Demetriou
Character comedians and comedy actor who made his Edinburg debut in 2013, with the acclaimed People Day. He went on to be cast in Sky One's Rovers, Hoff The Record for Dave Drunk History for Comedy Central and as co-lead opposite Adam Buxton in Graham Linehan's The Cloud for Channel 4.